'Determination leads to success,' is Lynne's professional philosophy, and it's reflected in everything she does. With her CGA, CPA and a Bachelor of Science in Accounting from the University of the Philippines - Visayas, Lynne brings an extensive knowledge of accounting principles to Executrade, as well as her experience in implementing improvements to procedures and policies. 
Having worked for 2 of the Big 4 accounting firms, Ernst & Young and KPMG, Lynne boasts extensive auditing and accounting skills that cover a variety of industries, from small to multinational companies, including the public sector. She ensures that best practices are being upheld, and contributes to Executrade's value of Strength, ensuring outstanding processes, resources and connections. 
Lynne brings her determination to her role at Executrade daily, and also applies it at home as an adventurous mother of two who enjoys camping, and has crossed skydiving and paragliding off her bucket list.
Situated in ECL Group of Companies' Edmonton office, Manpreet fulfills the vital role of managing the weekly temporary payroll function, as well as answering queries concerning payroll. Since obtaining her Associate's Degree in Accounting, Manpreet has gained valuable experience with such organizations as TD Bank, City of Westfield, Huntington Bank and Wal-Mart. As a dedicated family individual, she spends most of her free time with them, enjoying various activities.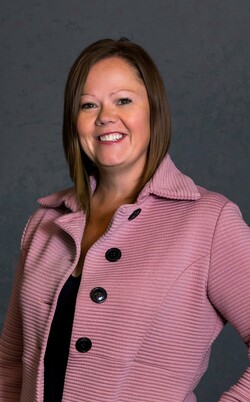 For over 15 years, Sherry has served her clients with a fierce commitment and passion for building authentic and long-lasting relationships. Sherry doesn't believe her job is done the first time her clients secure their hiring needs - in fact, she maintains her connections over the span of their careers, and still talks to people she met in the first year of her own. In her words, 'Time spent learning and listening is what makes me a valued partner for clients and candidates.' 
Honesty and integrity are key to Sherry's professional ethics - she works diligently to find the right fit for the right person - the right way. Her previous roles in developing recruitment teams motivated her to teach others that the recruiting business is simply about building relationships - and treating people with respect and consideration. 
Focusing mainly on nurturing and building client relationships in the Municipalities and Construction sectors, Sherry is 100% client focused, partnering with business teams on strategic recruitment and planning, and staying on top of market research, ensuring her experience will make the ideal connection between top talent and clients for years to come. 
Sherry is highly endorsed for her skills in New Business Development, Recruiting and Temporary Placements.